Two Heads Ltd (t/a 2HEADS Design & Marketing) is a long-established Design and Marketing agency (1989). But why would you use us? EXPERIENCE & VALUE!
With clients throughout the UK, we provide everything from brand identity, package and brochure design, website design and development, to the many aspects of online/digital marketing to bring true value to your brand.
We take the time to listen to your needs and will produce a bespoke solution tailored to your individual brief. We pride ourselves on providing a friendly, individual, cost-effective and focused service. From a small project to an integrated multi-discipline approach we will provide a solution that will deliver results.
We have a passion to help clients build their business and gain a competitive edge in today's marketplace. With a focus on creativity, we deliver exciting, innovative solutions for web, digital and print, embodying your business personality to drive your success.
What makes us different? 
Experience. Creativity. Consistency. These things don't happen overnight. Knowledge is gained over time and when combined with a thirst to improve, we believe we are positioned to offer informed choices based on your own specific goals and objectives.
Team leaders are Darron Hartas, managing director, and Graham Henderson, senior designer. Together they offer a personally managed approach to dealing with your commissioned work.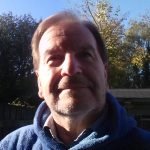 Graham has been with 2HEADS since 2006, now with over 35+ years' graphics experience. His expertise covers a broad range of graphic design, taking projects from inception, with creative ideas to finished designs for digital use or for print, whether it be for printed literature, advertising, exhibition design, packaging etc.
Graham's passion is corporate identity. He enjoys the creative process in devising a logo and developing the image to clothe a company with a revamped feel or indeed a completely new identity.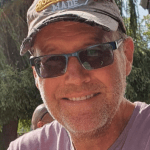 Darron has overseen 2HEADS' operations for over 15 years and heads up the marketing and technical side of the business. His broad experience of many different promotional channels means he can advise clients on the best marketing tools for the job. 2HEADS is a very design-led agency and we believe that great design (appropriate to your target market), together with a carefully focused campaign, will achieve the best return on your investment.
Darron was an early adopter of the World Wide Web and began developing the very first websites for companies and was also one of the pioneers of Online Newsletter production. He has first hand experience in the journalism, photography and publishing sectors as well as a number of senior marketing positions under his belt.
Next Step?
Already using an agency? Moving from your existing agency might seem daunting, but we make the process as simple as possible. We'll even deal directly with your old agency, if required, and if you're moving your web hosting to us, we'll take care of the transfer of domain management, emails etc.
For a no-obligation, confidential chat, please give us a call or email us. We always aim to respond ASAP (Monday to Friday).
PRICING CHALLENGE:
Let's see if we can beat your other quotes!